www.worthyparts.com | Local classified ads & directory for the mining and construction industry in Australia

SUPPORTING YOUR FIXED PLANT NEEDS…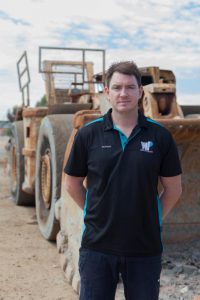 Worthy support for your fixed plant and mobile machinery needs! As the demand grows steadily for sourcing and selling your parts, we have added another professional to our team. Worthy Parts would like to welcome Patrick Bermingham to the role of Plant and Equipment Manager.
Patrick comes with vast knowledge across multiple industries, however he will focus most of his energy in the fixed plant and mineral processing sector.
After starting a fixed plant fitting apprenticeship in the Goldfields, Patrick then transferred to the Royal Australian Navy spending seven years as a marine technician where he obtained his Cert IV in Engineering. After the Navy he relocated back to the Goldfields to work for six years as a plant mechanic. In that time, he gained valuable experience as workshop leading hand. Deciding to change his career focus, Patrick became an educator at the Goldfields Institute of Technology. It was whilst lecturing Certificate IV in Engineering Fluid Power for the past five years where he obtained his Advanced Trade Diploma in Engineering.
Being able to utilise his broad knowledge of plant and machinery parts, Patrick is excited to apply his enthusiasm and focus on the needs of our customers.
In the meantime at Worthy Parts, we'll keep meeting new valuable contacts to make sure we can source your parts and sell your stock when you list with us.
Kind regards,
Michael & Team,
info@worthyparts.com
(08) 90217182
FIND THE PARTS YOU NEED – SELL THE PARTS YOU DON'T 
WORTHY NEWS
MAMILS 800KM RIDE TO CONQUER CANCER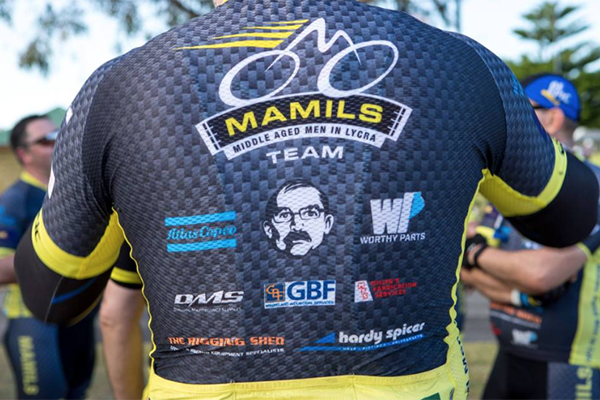 With commitment and dedication a team of 13 MAMILS made the 800KMs from Kalgoorlie Boulder's red dirt to the metropolitan coast of Perth in a bid to raise awareness and much needed funding for the fight to cure cancer. All monies raised goes to funds for the for WA based Harry Perkins Institute for Cancer Research. READ MORE →
WORTHY AWARD FOR JEMMA MERRYLEES


What a great sportsman to work with! Worthy Parts are proud to have supported Jemma's journey at MWAW competitions in 2017! We look forward to her 2018 season, there is so much more this girl brings to the table and its fantastic to see her empowering and paving a way forward for women in MotoX. READ MORE →
RECENTLY LISTED ADS
SANDVIK LH621 BUCKET
CAT R1700G II

SANDVIK LH517
TORO 0011

JCB 525-50 LOADERS (x2)

CURRENTLY DISMANTLING
R2900G R1700G LOADERS
CAT 12H TRANSMISSION CORE
CAT C15 ENGINE CORES (x5)
CAT C13 ENGINE CORE
CAT C11 ENGINE CORES (x2)
CAT 3306 ENGINE CORES (x2)
CAT R1700G BUCKET
CAT R2900G BUCKET
CAT IT28G FUSION BUCKET FORKS
CAT 24M CIRCLE DRIVE
CAT 16M PUMP
TORO 151 BUCKET
29.5R29 TYRES
R2900G TYRES
KEECH G.E.T
SEARCH FOR PARTS & COMPONENTS