THE WORTHY PARTS STORY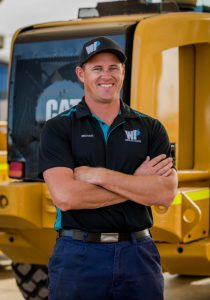 Earlier last month we jumped on the
mining podcast –
to better explain who we are and what we do.
Worthy Parts Director Michael was interviewed by Full Production and Face Contracting founder Peter Finn.
If you've got some time to spend hearing about Michael's exciting journey to get Worthy Parts off the ground, please tune into the podcast here: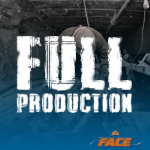 This past month we've seen our network expand beyond belief and we'd like to take the opportunity in this month's edition to welcome our new contacts across Australia and in particular, throughout Queensland.
YOUR DIRECT INDUSTRY LINK, CONNECTING YOU WITH OTHERS
MEMBER NEWS
QME 2018 – Adaptability,
technology, scaled growth

Adversity – an all too familiar expression in our nations mining industry, particularly when analysing the past five years of commodity prices across Australian export. Global economists predicted 2018 as the year the Phoenix would rise from the ashes, so to speak, and the Australian Resources industry would commence a steady climb in commodity prices – and therefore the economic contribution from the industry would approach similar figures as we saw as normality in the 2000's. Read more here

HAMR Engineering adapts
to growing market
with the launch of service
exchange components

HAMR Engineering, a great example of how a business accurately caters to its evolving client base in the face of an ever-changing mining market, whilst still maintaining the traditional values of the industry.

Director of HAMR Engineering Nathan Brown said his company's ability to adapt to the climate of the market has been the cause of it's steady but increasing growth, particularly at the introduction of their service exchange components. Read more here

Queensland launch
for Red Lubricants

To add value to the QME atmosphere, Red Lubricants has officially launched at the 3-day exhibition taking full advantage of the networking opportunities. Red Lubricants is an independent Australian owned industrial lubricant, oil and grease, predominantly in Western Australia and it's all being sold through a distribution network across the country. Read more here

A fitting is a fitting – it's
the service that makes
the difference

If you were to ask a hose and fittings company what they did, they'd respond with the most obvious of answers – hose and fittings. In a recent discussion with the Director of Hose Mate, Ben Holder, we learnt that in the past 2 years of trading, Hose Mate's services extend past their immediate products and focus on developing services and providing solutions to aid in overall project efficiency, optimising performance and longevity. Read more here. 
NEW TO THE WORTHY PARTS SERVICES DIRECTORY
Your Directory to search services in the Heavy Plant and Mining Industry across Australia – Join Signwriters, Compressor Services, Mechanical Contractors, Lineborers and many more…
If you have any questions about listing on the Worthy Parts Service Directory
get in touch with our marketing guru Jesica McKenzie! 08 9021 7182
FOR SALE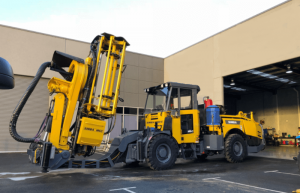 Underground Drill Rigs Available FOR SALE
Checkout our latest listing for August 2018, a very tidy refurbished
Atlas M6C Longhole Production Drill
The Atlas M6C Simba Longhole machine can support a range of drill bits and rock-drills and is capable of drilling parallel holes upwards downwards up to 3m apart and to diameters ranging from 51mm – 115mm.
The Simba M6C can accommodate a variety of top-hammer and in-the-hole hammers to suit different applications. Rig Control System (RCS) is a precise and productive feature with the ability to set automated single or multi-hole drilling functions. Read more here
LATEST LISTINGS
CAT 793C Engine

Rebuilt. SX or Outright

Negotiable

CAT 789C Engine

Rebuilt. SX or Outright

Negotiable

CAT 992G Engine

Low Hour Used

$66,000

CAT R1300G Bucket

Great condition

$16,500

Komatsu WA600-6 Bucket

Rebuilt

$33,000

CAT 980H Bucket

Rebuilt

$18,500

CAT 854G Cylinders

Good Used Take Offs

Negotiable

SANDVIK Feed Rails

Various NEW Upper and Lower

Negotiable

CAT 930H Axles

Good Used Take Outs

$8,800 each

HITACHI EX1200-5 Final Drive

Good Used Take Offs

$16,500

VOLVO L90D Front Axle

Good Used Take Out

$7,500

NPE Cornell 80/180 Pump

Outright Sale or Hire

Negotiable

CAT 930H Loader

Fork attachments, new injectors fitted

$110,000 Negotiable

CAT 12H Grader

NEW Cab, Workshop repairs completed

$180,000 Negotiable

CAT 12M Grader

Workshop repairs completed

$198,000 Negotiable

Sandvik TH663 Fleet

(x4) Available plus spares

$330,000 Ea. Negotiable

CAT 730 Ejector Fleet

(x3) Available

$145,000 Negotiable

Tamrock Quasar Drill

TB40 Split Feed and Rebuilt HLX5 Drifter

$165,000 Negotiable

Solo 5 Drill

Complete Running Used

$55,000

Atlas ML2D

Twin Boom Drill (x2 Available)

$220,000 Negotiable

Atlas Cabletec LC

Refurbished and modified

$935,000 Negotiable

Dieci 40.17

Telehandler with forks

$44,000

CAT 930H

Tool Carrier with forks

$49,500

Manitou MRT1542

Telehandler

$33,000
SEARCH YOUR CATEGORY
NEWSLETTERS
NEW TERMS AND CONDITIONS
Please check out this link to familiarise yourself  with changes made to functionality and user experience on www.worthyparts.com

Worthy Parts
08 90217182
[email protected]
www.worthyparts.com