In January, Worthy Parts launched itself officially into the advertising arena with the National Services Directory.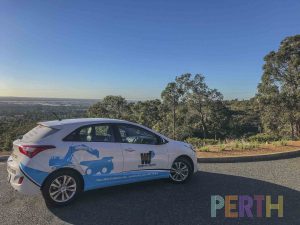 A complete advertising platform for parts, machinery and professional services in the mining and construction industry across Australia.
After 4 years in development,  our Service Provider Directory allowed businesses, small and large to advertise their services and their brand to a viewership of over 500,000.
The intention of the directory was to give the industry a direct link to one another; create relationships,  develop business opportunities, and most importantly develop a voice for the service providers by giving them a platform to speak to the industry.
Our marketing campaign stretch across Australia, from Western Australia to other states, and in particular the following cities, Sydney, Brisbane, Toowoomba, Mt Isa, Townsville, Orange, Dubbo and Parkes.
With the demand we saw from our clients,  our Worthy Parts and Industry Link teams expanded dramatically.
We recruited new team members in our administration, marketing and Worthy Parts divisions, now consisting of 25 employees.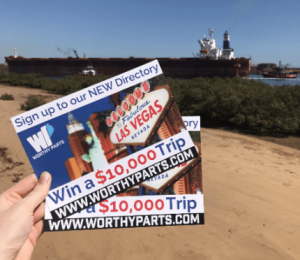 In February, we launched the Las Vegas campaign, where our service providers listing on the directory went into the draw to win a $10,000 travel voucher.
The draw consisted of 202 entries and closed on the 20th of July with out winner 360 Drilling, being announced by the City of Kalgoorlie-Boulder Mayor, John Bowler.
In March, we celebrated the Worthy Parts 4th Birthday with a merchandise giveaway.
In the new financial year, Worthy Parts declared its partnership with Clontarf Foundation for 2018 and 2019, providing opportunities for workplace students to learn key roles and participate in daily operations throughout numerous departments of the company.
Clontarf foundation has the purpose to improve the education, discipline, life skills, self-esteem and employment prospects of young Aboriginal and Torres Strait Islander men, encouraging them to persist in their educational pathway.
July, saw the expansion of the Worthy Parts division to Townsville, North Queensland. This move would facilitate our clientele in the East Coast under the leadership of Aidan Luke, who is a well-respected member of the Townsville community.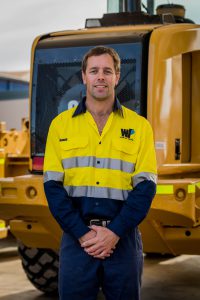 The last week of July, our Industry Link team attended he Queensland Mining and Engineering Exhibition at the Mackay Showgrounds for a 3rd time.
Over the 72 hours, the Worthy Parts Team heavily concentrated on the online advertising opportunities that would benefit both our clients and Service Providers with an aim to link the industry across all states and regions.
August we officially launched the Worthy Parts and Industry Link Auction & Expo – scheduled for December at Cruickshanks Sports Arena, Kalgoorlie.
A 3 day networking forum for our service providers overlooking the iconic Saint Barbara's Parade followed by two massive days of exhibiting.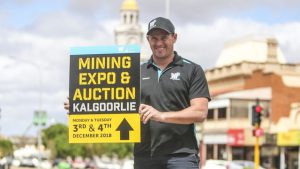 With 108 businesses involved, the 2018 WPIL Auction & Expo aimed to link businesses across the industry in both a digital and physical setting, whereby exhibitors had an opportunity to network, meet with current clients, and gain new ones.
December approached fast as we continued to work with clients from around the world selling and sourcing parts, and advertising the expo.
Picture: Kelsey Reid / Kalgoorlie Miner
One of the biggest highlights of the 2018 WPIL Auction & Expo was the launch of Mining Legends, where East Kundana Joint Venture donated a  R2900G Underground Bogger and we commenced taking pledges from service providers willing to donate to it's rebuild, before it is sold to a pre determined mining company, and all proceeds will be distributed to industry charities.
Worthy Parts and Industry Link have achieved a great amount alongside our clients in 2018.
As a team, we would like to express our gratitude to the visitors across the districts, businesses, our valued customers and the families for their contribution and support throughout 2018!
We wish you all you a very Merry Christmas and Happy and safe New Year and look forward to the coming of a bigger series of events for 2019, the year for it!