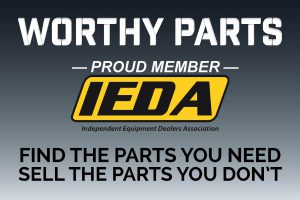 We're pleased to announce Worthy Parts are now a Preferred Associate Member of the Independent Equipment Dealers Association known as IEDA.
The IEDA are a non-profit trade association which promotes the participation, professionalism and advancement in the independent distribution of heavy equipment. In addition, the association honors all commitments and guarantees and seeks to resolve any disputes in a fair and expedient manner.
Worthy Parts Managing Director Michael flew to Denver to attend the most recent networking summit for associated members, "to be linked in with like minded professionals and share industry knowledge is fantastic".
Every IEDA member:
Embraces the highest ethical standards.
Are business professionals who support other professionals.
Recognize the value of free enterprise.
Invest in and serve the industry with a passion and strive for excellence and innovations in everything they do.
Are international in scope.
You can learn more about IEDA and their support for business best practice here http://iedagroup.com/blog/