Ever wondered who and why people visit Worthy Parts online classifieds and directory? So did we!! I, self titled marketing guru, Claire drew the short straw on taking on the arduous task of trawling through a year of Google analytics and other tools, to make sense of all the big words and plentiful figures, …
But really it is rather interesting! It helps us identify what's working, what needs more work and ensures we can deliver the services and response you are looking for!!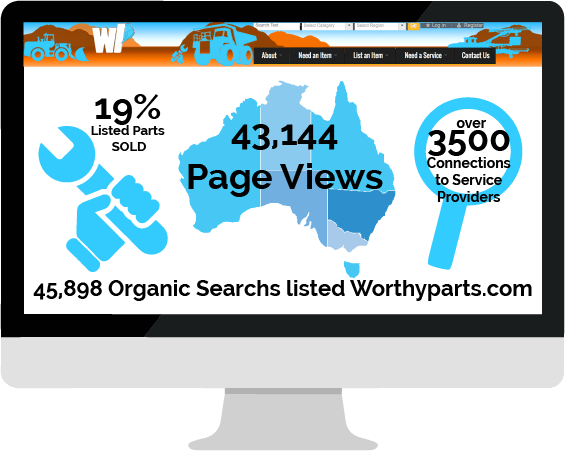 HOW DO YOU HEAR ABOUT US?
In 2015 over 45,000 peoples using Google search found Worthy Parts!! They didn't know they were looking for us, but that's the power of the Internet, you don't know what resources are available until you pop a few words into Google Search. That figure only represents 41% of how visitors find the website! 23% of visitors find us through social media channels, if you didn't know already you can find us on Facebook, follow us on Twitter, link with us on LinkedIn and join us on Google + & YouTube! Another 20% of our visitors are direct visitors who know about Worthy Parts and could be returning to view new classifieds, searching for parts and services. The remaining 16% percent find us by email and referrals. These stats prove that as anticipated our formula to deliver high ranking organic Google searches trumps and works to get your parts and services recognised. Teamed with social media marketing and good old fashioned leg work we seem to have a pretty balanced outreach.
WHO ARE OUR AUDIENCE?
This is the spooky part – we know so much about you!! We don't really, we just utilize all our tools to identify the demographics of our users. This helps us establish if we are doing our marketing right, we know we want to reach out to everybody who will need our parts and services! We know that mechanics and machine owners will on average be aged 25 to 60 and be a majority of men. That's a basic measure for who we think will be interested in what we have to offer, but as we know doesn't rule out other demographs. However bring practical, if our demograph of visitors is predominantly women aged 35 we may need to rethink our marketing strategy! Not that it isn't helpful for women aged 35 to know about Worthy Parts, but we don't want to be spamming anybody with unnecessary information, that's just annoying! So the fact and figures are in, 80 % of you reading this article will probably be men aged between 25 and 55! This is consistent across all our online platforms! If you're in the 20% category you will be visiting for the same reason, you are interest in the Worthy Parts products and services. What does this prove? I think it proves that were talking to the right people, it's just interesting to find out who you are!!
WHERE ARE YOU FROM?
We focus on building the Worthy Parts brand nationally across Australia. We're based in the mining town of Kalgoorlie, Western Australia, it's beautiful town rich in mining history and culture but we are isolated! We work really hard to build the Worthy Parts name not only across Western Australia but ALL of Australia and that's where you visit us from a wide range of geographical locations. The cities Perth, Sydney and Brisbane are ahead of the trends for visiting us, but we're happy to see that you visit us from all parts of Australia! Some of you may be aware we do our best to visit you, and when and where possible you will see us at Expos across Australia, we bring our brand and your parts services with us!
WHAT CAN WE DO FOR YOU?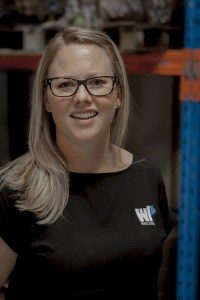 So how did you end up here again? Were you looking for parts? Did you need a service? You have some parts to be listed? Or you're enjoying a snoop? Let us know so we can ensure you have an effortless visit and if you have any questions contact our sales team who will be more than happy to help you with any information! Alternatively shoot me an email on Marketing@worthyparts.com to see if I can help you with your business listing.