That's right! We have partnered up with our good friends at Resources Trading to give away a $200 valued Christmas gift to one lucky Worthy Parts user in celebration of a successful 2015!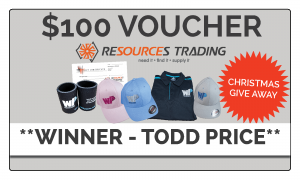 Resources Trading reaches across the country to bring an experienced, results orientated team to support and develop your procurement and logistics operation. They have a diverse range of stock includes mining, construction and general industrial goods and equipment and can be collated for clients immediate use at a location nominated by them.
Resources Trading is a one stop sourcing service to the mining industry and mining services and has a strong affiliation with the CSS Group: Recently a van was added to the business to take their tooling range to the client allowing trades persons to transact in their workplace.
Products include but not limited to the following;
Mining and Industrial Supplies for Surface and Underground Operations
Tools, power tools and accessories
Safety Products and PPE
Welding Equipment and consumables
Chemicals and Industrial Lubricants
Environmental Cleanup and spill containment
Construction materials & supply
YOU CAN WIN $100 RESOURCES TRADING VOUCHER & WORTHY PARTS GOODIES THIS CHRISTMAS!
All you need to do to be in a chance to pick up this awesome Christmas treat is fill in your name and email and press 'submit'! That Simple!! The winner will be chosen by random selection on Friday Dec 18th 2015! Best of Luck!!!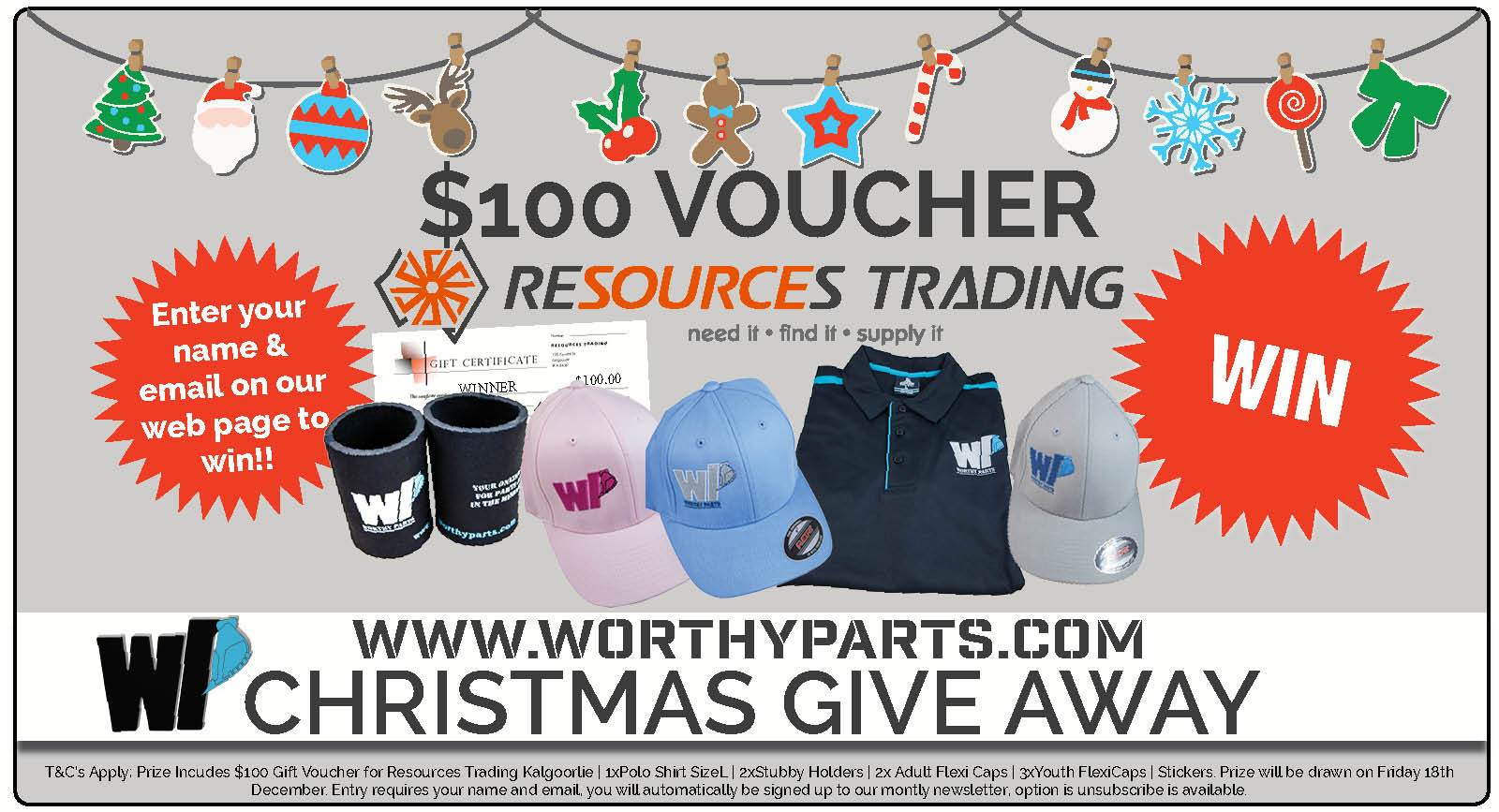 GIVE AWAY ENTRIES ARE CLOSED
T&C's Apply; Prize Incudes $100 Gift Voucher for Resources Trading Kalgoorlie | 1xPolo Shirt SizeL | 2xStubby Holders | 2x Adult Flexi Caps | 3xYouth FlexiCaps | Stickers. Prize will be drawn on Friday 18th December. Entry requires your name and email, you will automatically be signed up to our montly newsletter, option is unsubscribe is available.