Take a look at the graph's…. this is amazing.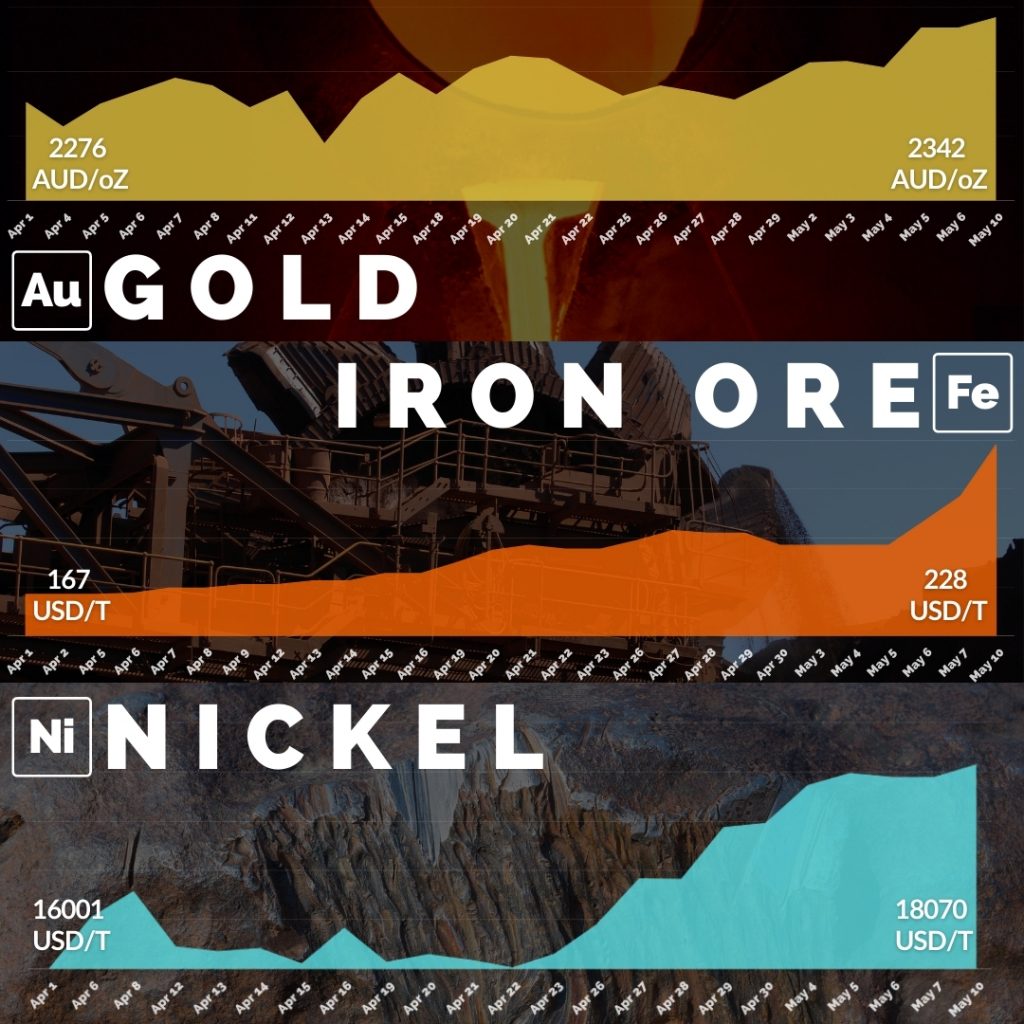 The mining sector is bustling! How great. Last nights federal budget will be boosted into the billions with the record high iron ore price – which has rallied over 30% since Jan 1. Gold has seen its best week in six months. The rise over the last month by over US$100 alone. Nickel is starting to move the needle into the positive as alloy makers seek more. It sets up a massive build up for Australia. 
While great, the downside is demand for jobs and people. There is record investment, but record jobs on offer. How that equals out, you can only guess. Lets not taint the positive vibes right now to commodity prices, may it continue to help many Australian's as we navigate from COVID.