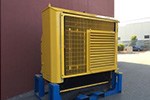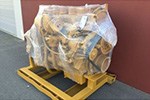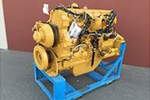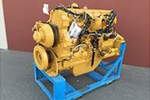 Thanks for stopping by today! You may already know a bit about Worthy Parts, let me give you a brief introduction anyway. Worthy Parts is a local classifieds ads & directory for the mining and construction industry in Australia. On the website you will find parts for all heavy plant machinery and related equipment advertised by our community.
CONNECT TO BUY & SELL PARTS
Based in Kalgoorlie, Western Australia, Worthy Parts serves a nationwide heavy machinery community. We can connect you with the parts & service providers you are looking for in any region in Australia! A one-stop-shop, our website is the direct industry link connecting you with others to buy & sell parts for Caterpillar, Komatsu, Hitachi, Sandvik to name a few! Browse our site by region to see what's on offer!!
FAMILY AFFAIR
Established in 2014 by husband and wife team Michael & Jaymi Worthington. The idea of the Worthy Parts website and business model grew after years spent watching large amounts of money go to waste within the mining industry. As a workshop supervisor for an earthmoving & underground mechanical repair shop, Michael became frustrated with the time & money spent chasing parts. The concept of a one stop shop bringing spare parts to an online platform took shape in 2012 and was brought to market just over 1 year ago in mid 2014. Changing the way you source parts for your machines in the construction & mining industry.
STRONG COMMUNITY
Look how we've grown in a year!! With over 200 daily visitors browsing parts & services, worthyparts.com is fast becoming the platform to source and sell parts & find services nationwide. Over $3million of worthy parts have been listed so far, with one in twenty listed components on worthyparts.com sold to date!! Keeping the costs down on repairing your equipment, purchase good second hand & rebuilt parts direct from a seller in our worthyparts.com community. You can build your business network and save on having to spend for a new part when you only have a short distance till your equipment reaches it's target hours.
If you have any parts you want to sell you can register here! Here are some hot deals up for grabs; what are yours?
Atlas MT6020 Transmission | C15 R2900G | C18 AD45BSteer | Atlas MT6020 Radiator Group