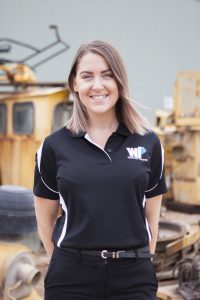 The nation wide roll out of the Worthy Parts New Services Directory has kept us very busy this year! Western Australia has been our primary focus, tending to our neighbours and loyal customers across the regions and in  Perth. The Worthy Parts team experienced a warm  welcome into the Perth region by businesses across the mining and construction industries last week.
NEW SERVICES
The first stop after After a short 6 hour drive from the Goldfields was to Cleveland Compressors. Cleveland Compressors are Western Australia's largest independent provider of compressor products and services and an existing member of the services directory. The week long venture meeting with business owners and their operating teams was thoroughly enjoyable. We'd like to wish our new listings, CYBEM Mechanical Services and Mader Group, a HUGE welcome to the directory!
CYBEM was founded in 2005 and  offers mechanical services. They are currently in the process of launching their new auto electrical sector in the Goldfields, keep them in mind for your auto electrical machinery needs! Mader Group were established in 2005 too, they are a leading supplier of quality tradespeople, workshop services and tooling to the Australian mining and civil industry.  Know to be reliable they have a great reputation for heavy duty mechanical work suitable for your  fields service needs!
GET IN TOUCH
Our team will be heading back to Perth at the end of the month to continue providing support to our existing clients and meeting with future members.If you have any questions about listing on the Worthy Parts Service Directory or want to register get in touch with our marketing guru Jes Mckenzie! 08 9021 7182