WELCOME BACK TO 2020!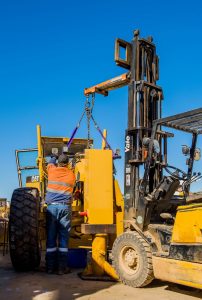 The Worthy Parts team would like to welcome everyone back for the new year and the start of a new decade. We hope you got to enjoy some time off with family over the holiday period, and here's to the year 2020 bringing everyone some success!
The Kalgoorlie workshop is currently backed up with over 12 machines due in for wrecking this month, and more on the way.
Our team is constantly out travelling and meeting new customers or suppliers to help service our existing network of connections. We're always looking around to assist in selling your redundant assets, so please reach out if you think we can help. Email parts@worthyparts.com
FIND THE PARTS YOU NEED | SELL THE PARTS YOU DON'T
Kind regards,
Michael Worthington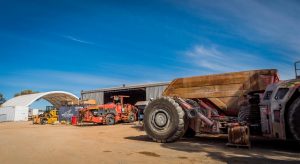 MACHINES FOR WRECKING
COMPLETE MACHINES
INDUSTRY NEWS
Super Pit becomes 100% Australian Owned

Kalgoorlie's famous Super Pit has officially become 100 per cent Australian owned with the recent sales of the joint venture site.

Saracen Mineral Holdings purchased the Barrick Gold 50 per cent non-controlling stake back in November 2019 for $1.1 billion AUD.

Before the dust could settle on that news, Northern Star Resources confirmed last month that they agreed to purchase the Newmont Goldcorp 50 per cent controlling stake in the asset for $1.17 billion AUD.

This will mean the Super Pit will be 100% controlled by Australian companies for the first time in about 30 years.

Northern Star Donate Truck to TAFE

Northern Star Resources have again gone to great lengths to help the local TAFE give their diesel mechanic apprentices the best chance of learning on some of the latest technology. The latest initiative from Northern Star Resources comes after last year donating a R2900G loader to kick-start the Mining Legends Charity Project, and separately to the TAFE a $250,000 Maintenance Technique custom designed drill training module. They also supplied training packages to the TAFE lecturers before the module's installation.

This time they have donated a Sandvik TH551 truck with the latest in technology to help students learn best practice. The truck, in its condition, is valued at approximately $200,000 so the size of the donation is considerable. Read More

PARTS & COMPONENTS