Here at Worthy Parts and Industry Link Media, our massive 3 day event has come to an end. We are absolutely overwhelmed at the community response we received throughout the past week.
It all started with Day 1 at the Expo which saw over 1400 people onsite networking during the day. The exhibitors then stayed around onsite for a Northern Star sponsored Sundowner where we hung out around the rebuilt Mining Legends loader, and heard speeches from NSR Manager Aaron Armstrong, and KCGM General Manager Cecile Thaxter.
Aaron was instrumental in the Mining Legends project, where he helped secure us the R2900G loader donation from the EKJV project, which Northern Star partners alongside Rand and Tribune.
Cecile represented and spoke on behalf of KCGM who have purchased the rebuilt machine for their Mt. Charlotte underground operation.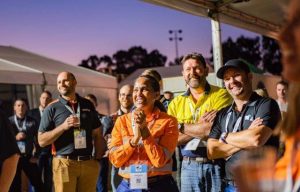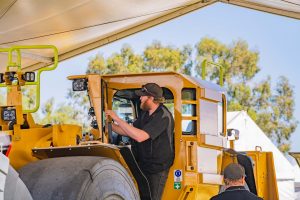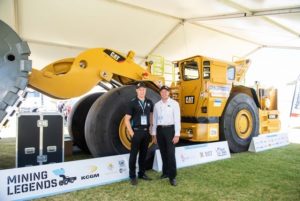 Day 2 started with an Evolution Mining sponsored breakfast at the KBRC where we heard from two-time MotoGP legend Casey Stoner, and ex-local celebrities Michael Patrizi and Jess Moore. All three guests were kind enough to tell us their personal stories whilst offering advice and inspiration for the 250 strong crowd.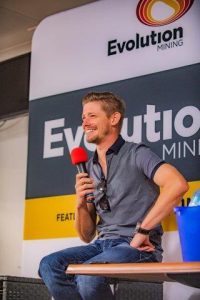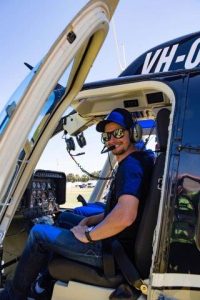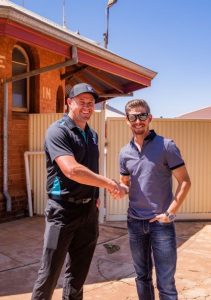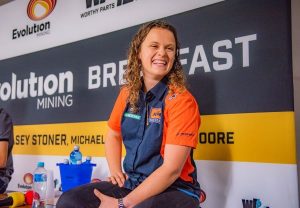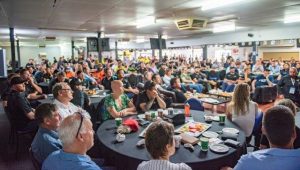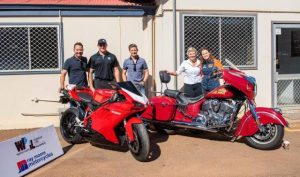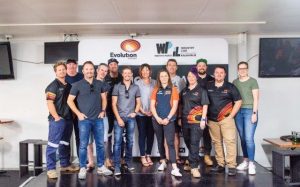 We then headed straight back to the Expo and had very similar visitor numbers to Day 1, and experienced a great afternoon of conversations, whilst being surrounded by the latest technology and machinery.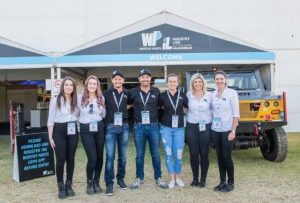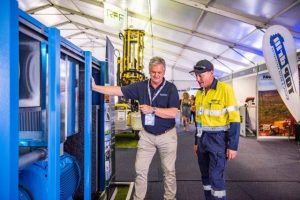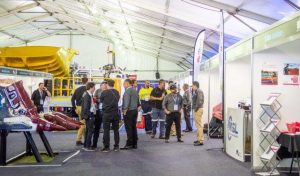 The Auction who we partner up with Ross's Auctions, was conducted in a slightly different format to last year. It kicked off at 12pm and we saw over 170+ lots go under the hammer to an onsite and national audience, via their latest webcast software platform.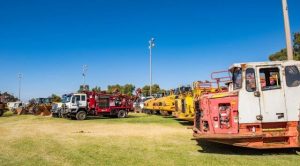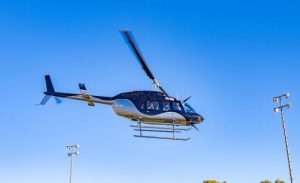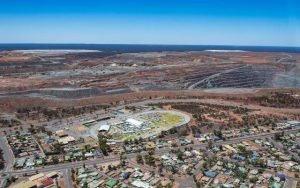 As soon as Day 2 finished and the dust settled from the helicopter blades, our team along with Nat Coxon from Celebration City and Bruno Gasper from BMG Productions were back at it the next morning to organise the KCGM sponsored Legends of Gold Gala Ball.
Over 330 special guests attended the night, where all businesses celebrated being on the same team.
Channel 9's Tracy Vo was our special guest/Master of Ceremonies, and we were entertained by a 6 piece trendy rock band LITTLE BELLE from Perth. Keep an eye out for these guys, the music was fantastic and so was the food.  Our friends at The Overland Motel made it 3 catered events in 3 days for us, and all of them ticked the box.
The night was put on as a thank you to all those who have donated towards the project, or helped with in-kind support.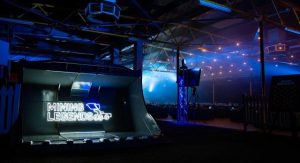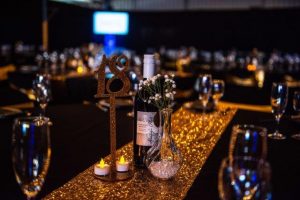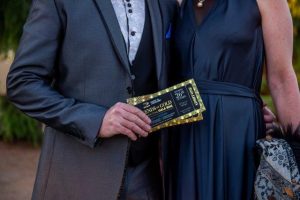 There is a couple of businesses who we unfortunately missed out receiving their trophies the other night, and we unreservedly apologise for, but will rectify as soon as possible – To our Platinum donor RCT Global Technologies and Silver donor Sandvik, we will make sure you guys receive all the recognition you deserve moving forward.
Special mentions also need to go out to a few people who I unintentionally forgot during my speech. Without these guys Sean Wood would have never been able to pull off the deadline which was in front of him – Daren Royle & Toby Wells from Regal Engineering, Ian Barnard & Mark Versteegen from PNP and Bodean Buckingham from Cooper Fluid Systems we thankyou.  
The donors all received a small token of appreciation in the form of a Mining Legends trophy, which was kindly donated by Newland Precision Engineering and presented by our Board of Directors – Bill McKenzie, Joselyn O'Dwyer, John Bowler & Hugh Gallagher.
Cecile from KCGM then handed over two individual cheques of $300,000 to our beneficiaries, Miners Promise and the Goldfields Esperance Community Trust.
We heard from both organisations about where the money would likely be utilised, and how it will help them supporting the community moving forward.  
Big thanks to our internal WPIL team who will now pack it all up, digest all the feedback, positive and negative……..and reset for the next big thing!
Regards,
Michael Worthington