www.worthyparts.com | Local classified ads & directory for the mining and construction industry in Australia


WORTHY PARTS – EXPLORING THE PILBARA!
We're standing at the forefront of an exciting time in our industry. Not only are we seeing proven growth in the sector, we're accompanied by technology to match the new era of mining.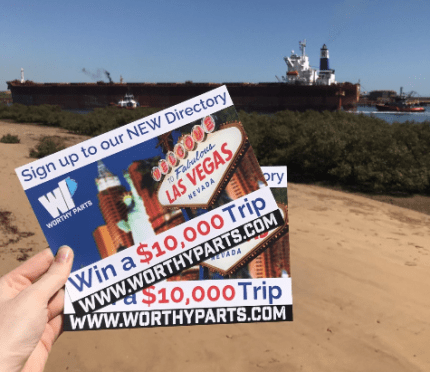 We've noted that success breeds success, and we're proudly celebrating each milestone alongside our clients. The Worthy Parts National Services Directory is already listing businesses across 31 categories throughout Australia!
Word is spreading fast with proof in our last trip to the Pilbara.
We were met with a combination of red iron ore dust and many mining based businesses eager to hear about the Worthy Parts website and NEW Services Directory.
With little over 6 weeks left until the '$10,000 Las Vegas giveaway', our audience numbers have hit an all-time high, already achieving 500,000 website visits in the first quarter of 2018 which matches our total stats throughout 2017.
We look forward to welcoming you to the directory and joining us in the new age mining tech world.
YOUR DIRECT INDUSTRY LINK, CONNECTING YOU WITH OTHERS
Kind regards,
Michael & Team,
info@worthyparts.com
(08) 90217182
NEW TO THE WORTHY PARTS SERVICES DIRECTORY
Your Directory to search services in the Heavy Plant and Mining Industry across Australia – Join Signwriters, Compressor Services, Mechanical Contractors, Lineborers and many more…
If you have any questions about listing on the Worthy Parts Service Directory
get in touch with our marketing guru Jesica McKenzie!
08 9021 7182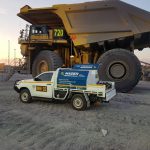 MEMBER NEWS
Mader Group Expansion to NSW adds to trusted growth in the state's Mining Sector
What do you get if you combine over 900 skilled employees, nation wide labour hire, and 13 years in the mining and civil game? The  answer is Mader Group, a leading contracting company, renowned for providing first class tradespeople to the Australian mining and civil industry. Expanding at such rapid rate, the company has more … Read More 
LATEST ADVERT LISTINGS
COMPLETE MACHINES
AVAILABLE FOR WRECKING
PARTS, COMPONENTS, TYRES AND ATTACHMENTS