WORTHY PARTS – LEARN MORE ABOUT US!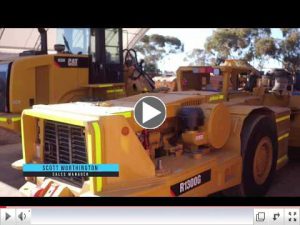 The new financial year is a time for all businesses to reflect and analyse the growth within their company.
Worthy Parts has taken the time over the past six months to listen to our clients and service providers in how they've witn essed our evolving industry. We wanted the first newsletter of the new financial year to build on who we are and what we do.
There are two aspects to the Worthy Parts brand. The first is our parts department, where the sales team source and sell parts or machinery on behalf of businesses throughout the mining and construction industry. The second aspect is the Worthy Parts National Services Directory, where we advertise trusted service providers throughout the industry. Both departments contribute to a growing network of businesses that our online community can leverage and connect with.
The success of the directory is evident in our recent $10,000 Las Vegas give away competition, which closed at the end of the 17/18 financial year. With a strong 201 entries, we are confident that the platform is fast becoming the meeting place for professionals in the industry.
Whether it's advertising, or buying and selling parts, the Worthy Parts team are here to help and would like to welcome you into the new financial year!
YOUR DIRECT INDUSTRY LINK, CONNECTING YOU WITH OTHERS
Kind regards,
Michael & Team
MEMBER NEWS
Minesite Compressor Solutions

It's fair to say that no two businesses are ever completely alike. In fact, it's usually these differences which give your business its competitive edge. That's why Cleveland Compressed Air Services are committed to working around you and your systems (not the other way around) to deliver a customised solution that …Read More

Ozzi Express Hotshots

Many people through the Goldfields-Esperance region will know him from his days spent as a Plant Fitter, but for the past two years Ray Norton has been working to fast track his company's growth as a hotshot services company catering to the mining industry of Australia.  Ozzi Express has built itself a reliable name due to the dedication Ray and his team have… Read more

PJL Group Australian Wide
stockist of Gulf Western Oil

PJL Group have successfully operated in Western Australia for the past 4 years, employing over 30 staff members to facilitate labour hire, auto electrical, maintenance, and field services for the mining and construction industry.Read More

Worthy Parts partners
with Clontarf Foundation

Worthy Parts are proud to announce its partnership with Clontarf Foundation for 2018/2019.  The Foundation has operated as a not for profit organisation since 2000, originally opening with 25 boys and now catering to over 6,500 boys across 97 schools throughout Western Australia, Northern Territory, Victoria, New South Wales and Queensland.  Read More.

NEW TO THE WORTHY PARTS SERVICES DIRECTORY
Your Directory to search services in the Heavy Plant and Mining Industry across Australia – Join Sig
nwriters, Compressor Services, Mechanical Contractors, Lineborers and many more…
If you have any questions about listing on the Worthy Parts Service Directory 
get in touch with our marketing guru Jes McKenzie! 08 9021 7182 SIGN UP HERE
LATEST ADVERT LISTINGS
AVAILABLE FOR HIRE
COMPLETE MACHINES
(FOR SALE OR WRECKING)
Tamrock Robolter

Serviced HL500 Drifter

$110,000

Atlas ML2D

Twin Boom Drill (x2 Available)

$220,000 Neg.

Atlas Cabletec LC

Refurbished and modified

$935,000 Neg.

Volvo EC290CL

Excavator with hitch (spare bucket)

$110,000

CAT 730 Ejector Truck

(x3) Available

$145,000 FOB

Dieci 40.17

Telehandler with forks

$49,500

Komatsu WA380-1

Tool Carrier with attachments

$22,000

CAT 930H

Tool Carrier with forks

$49,500

Manitou MRT1542

Telehandler

$33,000

John Deere 8400

Tractor

Make an offer

CAT 623B

Scraper

Make an offer

Manitou MT1337SL

Telehandler

$28,000
MAJOR COMPONENTS AND ATTACHMENTS
Komatsu Engine

Rebuilt – SA6D125-1

$40,000

CAT C32 Marine Engine

Rebuilt

$170,000

CAT 3406 Genset

Used – Good Condition

$68,000

CAT C7 Core

Used

$2300

NEW

$68,000

CAT C11 Engine

Used – Drill Spec

$12,000

CAT R1300G Bucket

Great condition

$16,500

CAT R1700G Bucket

Good Condition

$15,000

CAT D9 Single Shank
Ripper Box

Rebuilt

$13,150

Used 1000volt, 90kw

$9,900

NEW – 248 cfm

$18,675

Compair Portable
Diesel Compressors

NEW – 88 cfm

$18,535

NEW – 7.5kw

$5,538

NEW – 11kw

$7,035

NEW – 15kw with tank and dryer

$10,175
SEARCH YOUR CATEGORY
NEWSLETTERS
NEW TERMS AND CONDITIONS
Please check out this link to familiarise yourself  with changes made to functionality and user experience on www.worthyparts.com

Worthy Parts
08 90217182
info@worthyparts.com
www.worthyparts.com