Hello and Welcome Back!
We bring you our 8th edition Newsletter to provide you with our latest news and online listings.
July through to September have been busy times for many companies who are having to work that little bit harder to keep costs down or find a new revenue stream to make a profit. We at Worthy Parts are still seeing a large demand for the purchase of used take-out components which are able to see the desired remaining machine hours carried out, or be rebuilt at a saving from the NEW price.
Many contract repairers are using this as an opportunity to expand the type of work they do, and have since become more diversified.
We are finding that many managers are now encouraging their workers to find a better deal elsewhere by shopping around. This is starting to see a large spike in our website sales due to the fact that all parts listed by our members are normally at discount clearance prices.
Until next edition, stay positive and keep working hard.
Michael Worthington

KALGOORLIE / BOULDER CTME – 2015
Come meet the Worthy Parts team & have a chat to see what we can do for your business!
The Construction Supply Specialists Group in conjunction with their member store, Resource Trading located in Kalgoorlie, are holding the fourth national Construction Trades and Mining Exhibition, commonly known as CTME and runs over a two day period – Wednesday October 28th and Thursday 29th of October 2015.
CTME will be held at The Kalgoorlie Hall of Fame Complex, Hannans North Tourist Mine. Worthy Parts are excited to be showcasing alongside exhibitors of national leading brand suppliers to the Construction & Civil Industry, Industrial and Mining market segments.
In the absence of the Gold Mining Expo, CTME offers a platform for Goldfields trades to demonstrate the latest and widest range of products and services associated to these industries, and is the most informative and interactive trade exhibition held in Kalgoorlie.
The Kalgoorlie Hall of Fame Complex, Hannan's North Tourist Mine.
WEDNESDAY 28th OCTOBER | Doors open at 2.00pm till 6.30pm
THURSDAY 29th OCTOBER
Doors open at 11.00am till 6.30pm
WORTHY PARTS SOURCE PARTNERS
ALCOA Chooses CLEVELAND COMPRESSED AIR SERVICES
Cleveland Compressors is Western Australia's largest independent provider of air compressors, compressor products and services. Cleveland have a comprehensive stock of compressor parts and accessories in their inventory. Able to source parts not in stock, they will provide you with a quality product from our reliable supply network.
For its Kwinana Refinery, Alcoa has chosen to install three Boge S180 compressors as a part of the Filtration project. Kwinana, the first of Alcoa's three Western Australian alumina refineries, was officially opened in July 1963.
Kwinana refinery's annual production of alumina is the equivalent of either 15,000 jumbo jets, one billion recyclable drink cans or eight million four-metre dinghies.
The filtration plant will produce lower moisture content bauxite residue from the refinery. This will permit ongoing residue storage within the existing storage area, deferring the need to construct new drying areas.
The compressed air system forms a vital part of the project and high reliability and energy efficiency were considered as being crucial to the choice of equipment being sought. Furthermore, Cleveland's design and advice capability was well received and thus we partnered with the EPC throughout the design phase to ensure the best outcome for all parties involved with the project.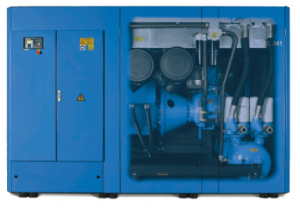 Photo Right: Boge Oil Lubricated Screw Compressor
CHECK OUT CURRENT SALE STOCK:

BOGE – Screw Compressor SLF221
Drive – Direct
Max Pressure 13 Bar
Max Flow 28.2m3/min 995 cfm (at 8 bar (116 psi)
Variable Speed Drive

Contact Cleveland Direct for more info!!
CLEVELAND COMPRESSED AIR SERVICES
Lot 568 Valencia Way, Maddington WA
08 9452 3669 | info@ccair.net.au |

WELCOME CLAIRE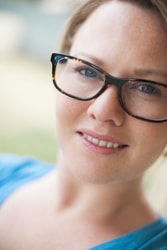 Claire Weir has come on board to manage the Worthy Parts marketing strategy's and maintain our online sales, website & social media communities.
Claire has a strong & varied background in web design, sales & marketing. With a history working in the construction & mining industry, Claire will be able to deliver great results for your business profiling with Worthy Parts & help expand your business to new audiences.
A published author, when she's not in front of the computer you'll find Claire behind the camera or exploring all WA has to offer!
To find out how we can grow your business & for more information on advertising and sales opportunities with worthyparts.com just